THE CELLAR –  FEATURE FILM – 2022
The Cellar premiered last weekend at the SXSW Festival in Austin, Texas and also at the Glasgow Frightfest ahead of its release in Cinemas on March 25th as well as the streaming service "Shudder" on April 15th. Dylan Fitzmaurice Brady plays Stephen alongside '24' and Love Actually star Elisha Cuthbert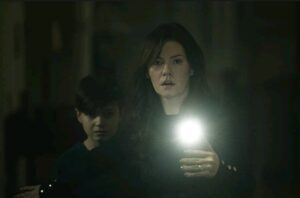 The Irish Premiere was in Dublin this week.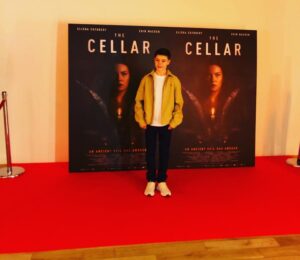 PSNI STILLS – PHOTOGRAPHY 2022
Dion Marcos has just been cast for this new stills campaign shooting in Belfast
GAA – ADVERT – 2022
Ciara O'Reilly, Holly Gibson along with their Mums and Brothers have been cast in this new commercial
SUPERVALU – ADVERT – 2022
Toy Show Superstars DJ Calum & his brother Hypeman Jackson Kieran are featured in the new 'Save The Bees' Campaign
SEND IN THE CLOWNS – FEATURE FILM – 2022
Max Carolan, Charlie Duffy and Conor Farnan are cast in this upcoming production
YOUR ARE NOT MY MOTHER – FEATURE FILM – 2022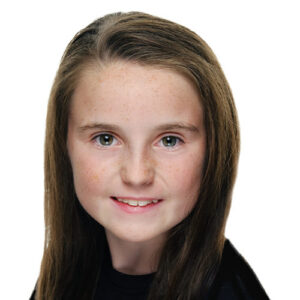 The film has just gone on Nationwide release and recently premiered at the Dublin International Film Festival and features Lucie Doran as Young Char. It has also won numerous awards and nominations.
TABLE READING – 2022
Ben Carolan recently did a table reading for a new exciting film alongside some fellow well known actors
BESTIAL ONES – SHORT FILM – 2022
Hughie Blacker plays the lead role Maithi. Charlie Duffy was also cast and shared scenes alongside Hughie.
IFTA NOMINATIONS – 2022
Delighted that KIN featuring Ben Carolan, Dylan Fitzmaurice Brady and Kyle Bradley Donaldson won 6 IFTA's. It was nominated for a total of 13!  
YOU ARE NOT MY MOTHER featuring Lucie Doran as Young Char was also nominated for 6 IFTA's.
Congrats yet again to our Alumna Niamh Algar(Censor; Raised By Wolves) on being nominated again in the Best Actress Category
TRANSPORT FOR IRELAND – ADVERT – 2022
George Bracebridge was cast
NOVA JONES – TELEVISION -2022
Ace Bradley Donaldson who is reprising his role as Chef Din Dins has just finished shooting scenes for Series 2
SCHOOL PHOTO SHOOT – 2022
Caleb Mason and Dylan Fitzmaurice Brady are both featured in this photo shoot for Rathdown School that was featured in National Newspapers due to the single sex schools now being merged into mixed
BORD GAIS – ONLINE – 2022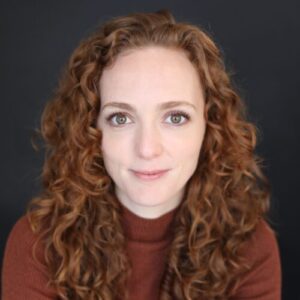 Kathryn played the role of an engineer for a series of Online 'How To' Videos and was a featured presenter.
COSTA DEL SOL – EVENTS – 2022
Congratulations to Killian Fitzgerald who has landed the job of a lifetime! He will be performing in his own show to audiences in Costa De Sol for the next 6 months!
EXPRESSWAY – ADVERT – 2022
Darragh Kelliher was cast in a recent Expressway advert
PROJECT 3K – VIDEO GAME – 2022
Oisin De Lange will be voicing various characters in this new exciting Video Game
WOODIES – CHARITY CAMPAIGN – 2022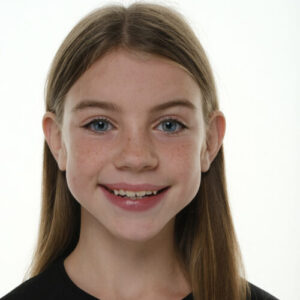 Penny O'Dywer was featured in this wonderful campaign
https://www.facebook.com/alicoffeycasting/videos/1635727376781138
JACK AND THE BEANSTALK – PANTO – 2022
Robbie Kane voiced Jack The Giant
THE CALL – SHORT FILM – 2022
Killian Garvan portrayed  "Dad" and Anne Patrice O'Toole portrayed "Mother" in this Belfast based short produced by one of our Adult Clients Eoin Daly
CRIMES AND CONFESSIONS – TELEVISION – 2022
Killian Garvan is featured in the reconstruction scenes
DAA – CAMPAIGN – 2022
This photo campaign featuring Jacob Mason has been renewed for another year
THE WEE LITTLES – ANIMATION – 2022
Emma Jenkins voices Off Screen Friend in this new RTE SERIES
LIDL – ONLINE CAMPAIGN – 2022
Hallie Ridgeway, Leah Carruth, Killian Garvan, Dion Marcos, LA Feeney, Tim Laubscher, Olivia O'Gorman, Will Hughes, Victoria Ronke Oyewole, Saoirse Sine and Rachel Wells were all featured in the Steak and Flowers Campaign for LIDL. Michelle Burns was also cast
https://www.facebook.com/lidlireland/videos/335271175187655
PADDY POWER – ADVERT – 2022
Ben Condron, Killian Fitzgerald, Tim Laubscher and Darragh Kelliher were cast
TINA TIMES TWO – FILM – 2022
Featuring Robyn Dempsey as Tina, the film won the Rome Outcast Independent Film Award adding to its impressive accolades to date
LITTLE ALLAN – ANIMATION – 2022
Emma Jenkins voices Britney
ALDI – ADVERT – 2022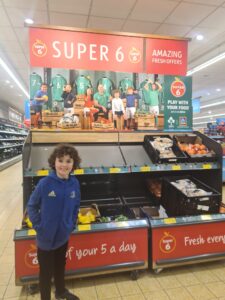 Get your kids to create fresh fruit & veg masterpieces and share using #AldiPlayWithYourFood. The winner will be the Irish Rugby Team mascot against Scotland and there are loads more great prizes! Get involved now at https://t.co/lbCFnmBJGL pic.twitter.com/HJ9NfeVYR2

— Aldi Ireland (@Aldi_Ireland) February 1, 2022
Hughie Blacker is featured in the current Television and Print Campaign for ALDI
CRASH SCENE INVESTIGATES – TELEVISION – 2022
Caleb Mason plays the role of Conor in Season 2
Alan Kenny and Catherine Reilly were also featured.
WALK THE LINE – TELEVISION- 2022
TK Graduate Sarah Vaughan performed alongside her band mates Ida Girl in January 2022