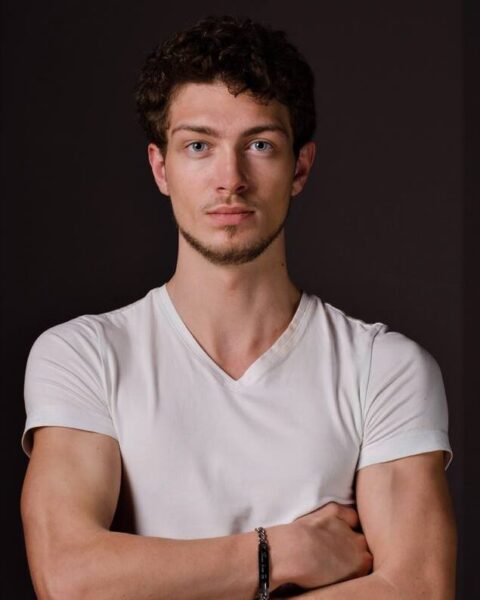 FILM
| | | | | |
| --- | --- | --- | --- | --- |
| Title | Role | Company | Director | Year |
| At First Sight | Cory | Youth Booth Films | Sam Soloman | 2019-2020 |
| Brackenmore | Tom | Caragh Lake Films - Amazon Prime | Chris Kemble | 2017 |
| Four | Niall | HLH Films | Aoife Dunne | 2016 |
| Mr. I | Mr. I | IADT | Naomi Fagan | 2016 |
| Grassland | Paul | Element Pictures | Gerard Barrett | 2014 |
| Philomena | John | Ealing Studios | Stephen Frears | 2013 |
| Son of a Garda | Doyler | IFB | Michael Flynn | 2011 |
| Free Chips Forever | Damo | RTE | Ruari McKenna | 2010 |
| Guitar Hero | Guitar Hero | IFB | Michael Flynn | 2010 |
| Don't Leave Me Hangin' | Gary | IFB | Simon Gibney and Paddy C. Courtney | 2008 |
TELEVISION
| | | | | |
| --- | --- | --- | --- | --- |
| Title | Role | Company | Director | Year |
| Slipping Mask Diaries | Greg The Beg | Tinder Ember Pictures | Danny Bolger | 2019 |
| The Perfect Debs | Himself | RTE - Animo | James O'Reilly | 2016 |
| Bradys Ham - Advert | Son | Fish Films | | 2013,2014 |
| The Centre | Junkie | RTE | Warren Meyler | 2013 |
| Titanic: Blood & Steel | |  John DeAngelis Group | Ciaran Donnell | 2012 |
| Parental Teaching | Son | Paradise Pictures | Colin Cowman | 2011 |
| Frenemies | DJ | RTE | Various | 2011 |
| Meteor Christmas - Advert | Son | Meteor | Simon Delaney | 2011 |
| No Child Left Behind - Advert | Victim and Attacker | Barnardos | Mike Finnegan | 2011 |
| Who's Jamie Crowe | Thomas | RTE | Rob Ross | 2009 |
| Parental Teaching | Son | Paradise Pictures | Colin Cowman | 2003 |
STAGE/THEATRE
| | | | | |
| --- | --- | --- | --- | --- |
| Title | Role | Company | Director | Year |
| Talented Kids & MVW Talent Agency Variety Show – Olympia Theatre | Santa Claus - Rapper | Talented Kids & MVW Talent Agency | Maureen V Ward | 2015 |
| Wicked - Panto | BOQ - Master Of Cermonies | Besceane Productions | Various | 2003 |
Driving Licence
Swimming
Horse Riding
Stage Combat
Screenplay Writer
Songwriting: production and lyrics.
Creating and production of musical scores of various genres such as orchestral cinematic scores, pop music along with hiphop production
Catalogue of original music
Singing
Rapping
Poetry
Stand Up Comedy
Master of Ceremonies and Presenter skills.
Modelling
Pick Up Artist Instructor
Life Coach
Scriptwriting
Great understanding of theology, philosophy, history, geopolitics, finance, economics
Adapts to accents very quickly
Market Analyser and brand creation
Production and presentation (Ballyfermot College)
BIO
DJ has been in acting classes since age 5
He starred alongside Dame Judi Dench and Steve Coogan in the Oscar-nominated movie "Philomena", in which he has a love scene in which a young Dame Judi Dench/Philomena Lee becomes pregnant and is sent to the Magdalene laundries.
He also played Tom in the Caralake production of the worldwide Thriller Film "Brackenmore".
DJ has studied a mixed range of martial art since age 6 including, Judo, kickboxing, mixed martial arts, Shotokan and Wado Ru Karate (3rd Dan Blackbelt instructor sensei).
He was a Leinster Champion and has represented Ireland In the WKC (World Karate Championship) in Italy, came second in 2011.
DJ grew up in Clondalkin and Crumlin in Dublin. He has three similar-looking younger brothers, also capable of acting