Griffith College Student Film
Knightsvision Productions and Avalon Films
Imperial Officer (Staff Commander)
Father Jonathan McRoberts
Mariusz Oplawski, Tomasz Oplawski
Searching Beneath the Soil
James Cadden & John Clarke
Michael O'Driscoll – lead
Tullowland Dignam Productions
Civil War – Conflict of Brothers 1920
Ballyfermot Theatre Workshop Project
October Eleven Pictures Ltd
Mick Wallace – supporting
Moore For Less Productions
Harry Hamlet & I – (Feature)
Transport For Ireland - Advert
HERSTORY - Reconstruction Series
Trace Of Evil (CBS Reality)
Garda Detective – supporting
Great Stories of British Castles
Ireland's Greatest Robberies
Crimes That Shook Ireland
"Live Outside" Music Video
Basic Sword Fighting
Fitness Instructor
Tai-Chi Instructor
Cycling, Running
Costume Builder
Drama
Secondary School Group Cert
NCEHS Fitness Instructor
ITEC Swedish Massage
Fully Qualified Bartender ,
Aerobics Instructor
George also did 3 years studying acting with Vinny Murphy of The Screen Project and 4 intense acting classes with Terry McMahon.
Costume Maker of Super Heroes and Star Wars characters
Member of The 501st – fan based costuming international club officially recognised by Disney & Lucas Film
Regular appearances made at Ireland's Disney Store and at every Premier of any Star Wars Movie
George recently appeared at Premier of The Last Jedi at Savoy Cinema in Dublin as a Red Pauldron & as a Stormtrooper
I also Cosplay at various Comic-Cons and have my own Planet Of The Apes 'Cornelius' costume based on the original 1960's movies.
More costumes currently in production
LINKS
IMDB 
Best Actor for this role in Deep Shock at the New York Film Awards 2021
Best Supporting Actor at the Brazil International Monthly Independent Film Festival 2021
Nominated for best supporting actor Underground Film Festival,
8 Best Supporting Actor awards for Deep Shock
Best Supporting Actor, Short Film Awards, LA
Best Actor ensemble, Short Film Awards, LA
Best Supporting Actor Nominee at the Underground Cinema Awards 2015
"Any Last Words" selected for Cannes Film Festival 2015
Dublin , Lenister 5000m track championship medals 1983
All Ireland Silver Medal National Marathon Championship (BLE) 1986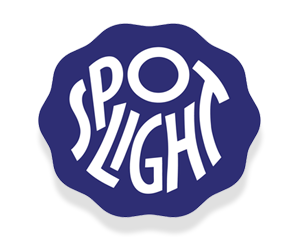 If the button is not active, the client may have not provided their spotlight profile.