ELLIE – SHORT FILM – 2018
This upcoming film starring Susie Power as
Ellie has been receiving some great reviews
https://www.ukfilmreview.co.uk/single-post/2018/03/19/Ellie-short-film
https://www.indyred.com/ellie-review.html
ALL-IRELAND INTERVARSITIES –  2018
Maureen V Ward was delighted to be invited to this event to adjudicate groups from 3rd level universities throughout Ireland who presented musical theatre extracts
ROSIE – FEATURE FILM – 2018
Emma Jenkins & John Dallessandro are currently shooting this upcoming film which has been written by Roddy Doyle
IRELAND AM – TALK SHOW – 2018
Johnny Ward was interviewed alongside his mother Kathy as part of the Mother's Day special.
BALLYBRADDEN – ANIMATION – 2018
Jack Doyle, Tighe Wardell, Emma Jenkins & Rhys Burke are currently recording Block 2 of the upcoming 2nd season of this show which will be shown on RTE later in the year.
PROCESSION – SHORT FILM – 2018
Susie Power has been cast in this new film scheduled to begin shooting in late April.
PAULA – BBC SERIES – 2018
Paula is now being broadcast in South America by American Cable provider Direct TV. Many of our clients did voiceover work on this show.
MICHAEL INSIDE – FEATURE FILM – 2018
Sean Holden & Luke Andrew Feeney both have roles in this film which has recently gone on Nationwide release. The film also recently won Best Film at the 2018 IFTA's.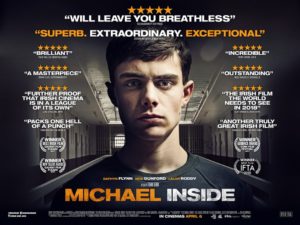 HEINEKEN RUGBY – ADVERT – 2018
Lorna Brennan was cast
ESB – ADVERT – 2018
Rhys Burke is featured
INTERNATIONAL IRISH LITERARY AWARDS – MANSION HOUSE – 2018
Johnny Ward was a guest speaker at this event alongside Sharon Ni Bheolain & Gearaldine Plunkett
LANDLORDS GONE BAD – SHORT FILM – 2018
George Bracebridge plays the role of Michael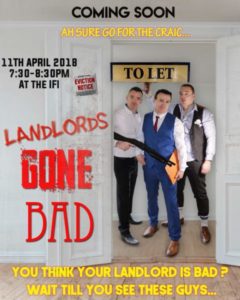 SKY TV – ADVERT – 2018
Ben Carolan has been cast in this upcoming advert
AVONMORE – ADVERT – 2018
The advert featuring Fionn Sheehan has been renewed
LONDIS – PRINT CAMPAIGN – 2018
Emma-Jane Weir is featured in the print advertising campaign which is currently being displayed in Londis stores throughout Ireland
WORDS ON THE STREET – 2018
Johnny Ward is delighted to have been asked back to read extracts at this event on May 24th  for Dublin City Libraries
NEW YORK CONSERVATORY FOR DRAMATIC ARTS – 2018
Daniel Flynn will be going to NYCDA to participate in their upcoming summer course after successfully auditioning for a place. Best of Luck Daniel !!!
ACTING OUT OSCARS – 2018
Massive Congratulations to Justine Breen for winning Best Actress
PEACE PROMS -NATIONWIDE TOUR – 2018
Katie Weir has completed her Nationwide Tour with Peace Proms as a featured vocalist. The shows took place in venues which included The RDS in Dublin & The Echo Arena in Liverpool. Katie will be the featured singer at the PAWS Fashion show at the Glenroyal Hotel on Saturday April 14th. She will also be a featured vocalist at the Miscarriage Association of Ireland Tree Planting Ceremony in Corkagh Park, Clondalkin on Sunday April 22nd.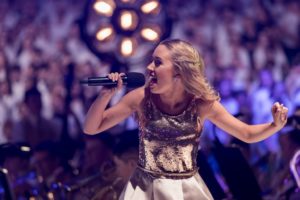 TREE PLANTING CEREMONY – CORKAGH PARK CLONDALKIN – 2018
This very special event in aid of The Miscarriage Association of Ireland will be held on Sunday April 22nd at 2pm. All are welcome to attend especially those who have lost babies recently or long ago. There will be Tea & Coffee following this event in the Green Isle Hotel.
SLIGO FEIS CEOL – 2018
Congratulations to Thomas Muddiman for winning 1st place with his rendition of Walking in the Air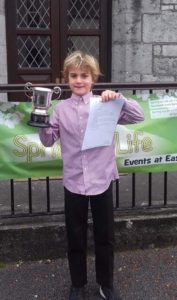 IRISH PRISON SERVICES -MODELLING – 2018
Derek Stanbridge, Katie MacCourt, Justine O'Rourke & Aidan O'Sullivan all were recently photographed in Monaghan for the new Irish Prison uniforms which will be displayed nationwide.
LITTLE HELPS – SHORT FILM – 2018
Thomas Muddiman (Oisin) & Coleen Brennan (Abbie) star in this new short which also features Holly Cahill (Shop Attendant) & Avril Smyth (Anna)
GLENISK – TRADING CARDS – 2018
Bille Barrett is featured on the new Glenisk Rugby Trading Cards
https://mobile.twitter.com/Glenisk/status/967085510018715649/video/1
DEATH OF A SUPERHERO – FEATURE FILM – 2018
Featuring Holly Gregg & Peter Sexton, this fantastic film was recently shown on RTE
FUTURE FEARS – MUSIC VIDEO – 2018
The band's debut music video features Avril Smyth, Darragh Kelliher, Mark Colreavy, Jessica Stapelton & little Eva Mullen all in featured roles. Congratulations to Future Fears aka Susan Ward & David Duggan on such an incredible song
DUBLIN AIRPORT – PRINT CAMPAIGN – 2018
The campaign featuring Jacob Mason has been renewed
PURPLE TURTLE – ANIMATION – 2018
Megan McDermott is still recording for this upcoming animation
HELPING HAND – SHORT FILM – 2018
Megan Mc Dermott stars as Abigail, Elsie Akindunko as Sofia & Susan Bevan as Paula in this upcoming short film
FIRST DISCO – SHORT FILM – 2018
Eoin Daly plays Michael Byrne
GROWING PAINS – COLASITE DHULAIGH COOLOCK – 2018
Adam Johnston & Eoin Daly have recently finished this upcoming short in which they have the lead roles
RED ROCK – TV 3- 2018
Aaron Lockhart will be reprising his role as "Jesus" in the coming weeks
DUSK MAN'S SHOOT – SHORT FILM BCFE – 2018
Eoin Quinn has been cast in the lead role
MODELLING AWARD – 2018
Congratulations to Lucy Watson for winning Model Of The Year at the International Runway Achievers & Recognition Awards. Lucy is one of the models at the PAWS Fashion show on Saturday April 14th.
NEWPARK FEIS – DUBLIN – 2018
Congratulations to Alisha Weir for winning 1st place & to Anna O'Connor for winning 2nd
SUPPORT THE PAWS FASHION SHOW – GLENROYAL HOTEL – 2018
Some of our Clondalkin students will be performing dances choreographed by Sarah Curran in this charity event in aid of The Little Hill Animal Rescue & Sanctuary. Katie Weir will also be featured vocalist
https://www.facebook.com/events/186669432083177/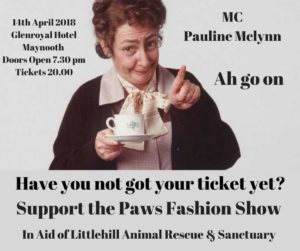 UNTITLED SHORT FILM – BCFE – 2018
Marley Nolan & Ava O'Meara star in this upcoming short which was filmed in Farmleigh House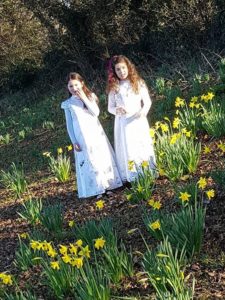 TIDES – SHORT FILM – 2018
Be sure to check out the facebook page of this upcoming short for the latest details on its release. Johnny Ward, Lorna Ann Brennan, Kelsey Fallon, Finn Murphy, Aaron Moriarty, Dylan Fitzmaurice Brady, Brid Flood & Susan Bevan are all featured.
https://www.facebook.com/tidesshortfilm/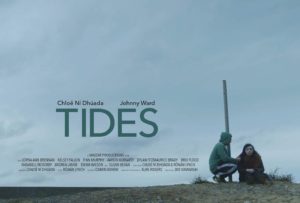 FLUSH – SHORT FILM – 2018
Dion Marcos was cast as Finch in this upcoming short
NUMB – BCFE – 2018
Marley Nolan & Samanatha Gallagher have the lead roles in this upcoming short which was directed by our very own TK Graduate Vanessa Byrne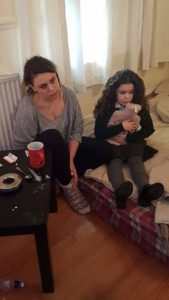 I KILL GIANTS – FEATURE FILM – 2018
This film which features Allannah O'Connor & Ben Carolan will be in Cinemas Nationwide soon.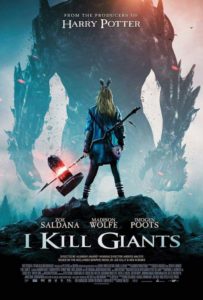 LEGEND OF CAMBRIA – ADVERT – 2018
Robyn Scully is featured in this very impressive film style advert campaign which was screened at the Oscars & advertised on Times Square. Please check it out online below:
https://legendofcambria.cambriausa.com/the-film/
UNTITLED SHORT FILM – 2018
Lenar Gaffney, Dion Marcos, Mark Colreavy & Emily Kelly are all featured in this upcoming short for BCFE
MOTHER – SHORT FILM – 2018
Robyn Dempsey is the featured child in this upcoming short
LURGAN 17 – TV SHOW – 2018
Charlie McGarry was featured singing in this TG4 show. Well done you were absolutely fantastic!
https://www.tg4.ie/en/player/home/?pid=5728344215001&teideal=Lurgan%202K17&series=Lurgan%202K17&dlft22
FEIS CEOIL – DUBLIN -2018
Congratulations to Fionn Vigors for winning 1st in the u12's. He follows in the footsteps of his talented sister Roisin who won this last year
Also Massive Congradulations to Abbey McGiff for placing 3rd  in the Recital competitions
And finally to  Katie Weir who won 3rd place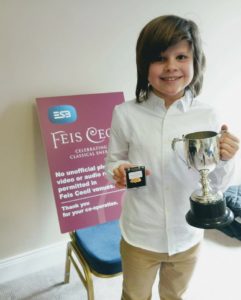 KILKENNY MUSIC FESTIVAL – 2018
Congratulations to Abbey McGiff for winning the Millenium Cup Overall award & for placing 2nd in Classical Section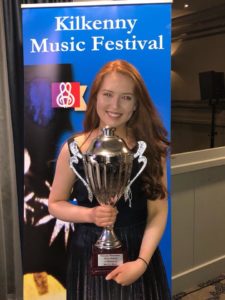 CARDBOARD GANGSTERS – FEATURE FILM – COMING TO NETFLIX – 2018
Cardboard Gangsters featuring Kyle Bradley Donaldson & John Dallessandro is coming to Netflix on Tuesday February 6th
KATIE WEIR – PEACE PROMS – 2018
Katie Weir has begun touring with Peace Proms which has already taken in such venues at a SOLD OUT Echo Arena in Liverpool.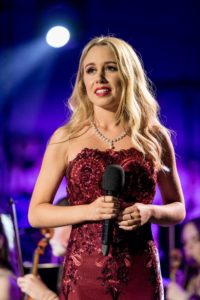 Stunning Soprano Katie Weir – short clip from Over the Rainbow 👏🏻👏🏻👏🏻🌈🌈 #PeaceProms18

Posted by Sharon Treacy-Dunne on Sunday, February 4, 2018
LONDIS – ADVERT – 2018
Katie Weir & Emma Jane Weir are featured in the new Londis Advert as Sisters
IFTA NOMINATIONS – 2018
We are delighted to have so many students & clients involved in nominated Films & TV. These include:
Cardboard Gangsters
Michael Inside
The Secret Market
Paula
The Man Who Invented Christmas
Also Congratulations to our past students: Niamh Algar who has been nominated for Best Supporting Actress & Niamh Glynn who has been nominated for Make-Up & Hair
MISS SAIGON – THEATRE PRODUCTION – 2018
After his fantastic run as Tam in the Bord Gais's Miss Saigon, Chael Ancheta is delighted to be the featured Tam in The new Miss Saigon Brochure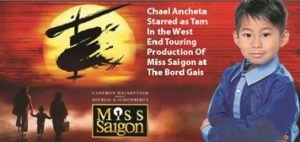 FRITZI – ANIMATED FILM – 2018
Ali Lyons (Fritzi), Lucy Carolan (Sophie) & Eliza Wardell (Hanno) have all been cast in lead roles in this new feature length animation film called "Fritzi: A Miraculous Revolutionary Tale"
DETAINMENT – DOCU FILM – 2018
The premiere of "Detainment" takes place on January 18th. Caleb Mason plays the role of Jamie Bolger in flashback scenes of when the toddler had been abducted
MOTION POEMS – SHORT – 2018
Jacob Mason has the lead role in Motion Poems directed by award winning film maker Kate Dolan
SMYTH'S CATALOGUE – PRINT CAMPAIGN – 2018
Grace Reilly was featured in the Smyth's Catalogue. Ryan Clark was also cast
BRIGHT SPARKS – RTE JR. – 2018
Robyn Dempsey will be appearing on "Bright Sparks" a new RTE JR series
GLENISK – ADVERTS -2018
Billie Barrett has been asked back to shoot more Glenisk adverts in Belfast
https://www.leinsterleader.ie/news/home/293644/kilcullen-s-billie-barrett-10-to-star-in-glenisk-s-irfu-campaign.html#.Wmr7fivlzgs.twitter
RED ROCK – TV 3 – 2018
Be on the lookout for Aaron Lochart who will be reprising his role as Jesus in the coming weeks
RSA – ADVERT – 2018
The RSA Advert featuring Aleah Lennon & her Dad David O'Neill has been renewed
KERRY GOLD – ADVERT -2018
The Kerry Gold Advert featuring Amy Moran for U.S.A. & Canada has been renewed. On our recent trip to New York we were delighted to see this ad on the TV.
KATE LAFFAN – MUSIC VIDEO – 2018
Jacob Mason, Phonsie Wardell, Dylan Brady & Zachary Bolger are featured in the new Kate Laffan music video. It recently premiered at the BT Young Scientist & Technology Exhibition
CAN'T COPE, WONT COPE- TV SERIES – 2018
John Dalessandro has been cast as the Bouncer in series 2 of Can't Cope Won't Cope
PEACE PROMS – TOURING SHOW – 2018
Katie Weir will be part of the Peace Proms touring show where she is lead vocalist. Katie also performed at numerous events throughout the Christmas period including the National Concert Hall with Rathfarnham choirs. She also sang with The Garda Band & at the National Concert Festival
TIDES – SHORT FILM – 2018
Several of our Clients are in new short film TIDES. Directed by Zoe Kavanagh, this film features Johnny Ward, Finn Murphy, Aaron Moriarty, Dylan Brady and his dog, Susan Bevan, Lorna Brennan, Kelsey Fallon & Brid Flood Moran
BECKA'S BUNCH – ANIMATION – 2018
Susie Power is still recording voiceovers for upcoming animation Becka's Bunch which will soon be on Nickelodeon. Susie voices "Sylvia"
AN POST – ADVERT – 2018
The "Nala" An Post Advert featuring Jasmine Brady has been renewed
KILDARE VILLAGE OUTLET – PRINT CAMPAIGN – 2018
The Kildare Village Catalogue featuring Katie Weir has been renewed. She features in the Cara magazine on Aer Lingus flights
THE GIANT PEAR – ANIMATED FILM – 2018
Susie Power plays the lead role of "Mitcho" in upcoming Movie "The Giant Pear"
BOY SAINT – SHORT FILM – 2018
Lenar Gaffney has the lead role in upcoming short "Boy Saint". Lenar was picked out of thousands who attended the auditions
NEW YORK CONSERVATORY OF DRAMATIC ARTS – 2018
Daniel Goulakov, Emily Gallen & Ella Doorley have been accepted into the New York Conservatory Of Dramatic Arts. Daniel received a $15,000 Scholarship for the 2 Year Course. Emily & Ella received scholarships for the Summer Course
ELLIE – SHORT FILM – 2018
Susie Power is featured in new short film "Ellie" directed by Tim Laubscher
https://www.facebook.com/tim.laubscher/videos/10214342320257133/
KILDARE VILLAGE – PRINT CAMPAIGN – 2018
Katie Weir has been renewed